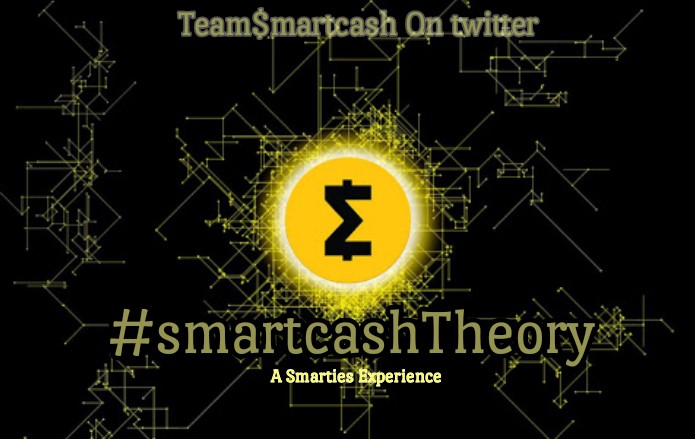 #smartcashTheory is a hashtag i invented through a proposal to campaign smartcash on twitter for massive adoption, a lot of you won't know why or how i invented such hashtag and what triggered me to create something like that.
Just two weeks remaining before the conclusion of our campaign and with every of our activities yielding much good results i really want this few days remaining to be delightful, no magic involved but i believe with our hardworks we all can achieve something great and make smartcash bigger than our own imaginations.
I just want more of that hashtag and sometimes i sit and reminisce on how that hashtag could be something great.
first what is smartcash?
"SmartCash is a project born out of the desire to create a viable, fast, merchant oriented, user friendly and community driven cryptocurrency with a decentralized governance system"
And now what is Theory?
" Theory is a supposition or a system of ideas intended to explain something, especially one based on general principles independent of the thing to be explained."
a set of principles on which the practice of an activity is based on.
---
With those definitions above you would see that the chemistry of #smartcashTheory really rings a bell to the hearers.
They are lot of us who believe on this smartcash project and could go on any length stating the benefits of smartcash oriented Marchant cryptocurrency and also the features - This believe stated could be tag the smartcash experience
Lots of smartcash enthusiasts would go on and on defending the project with every knowledge they've got around the blockchain and about smartcash it self - this is the believe and the principles governing the project and dedicated believers of the project have principles that makes the smartcash project unique.
Since the #smartcashTheory campaign on twitter started - we've gotten some great "wow" results and this results have really given us more hope and enthusiasm to further our journey of the smartcash experience.
hashtags
#SmartcashTheory Analysis and #smartcash analysis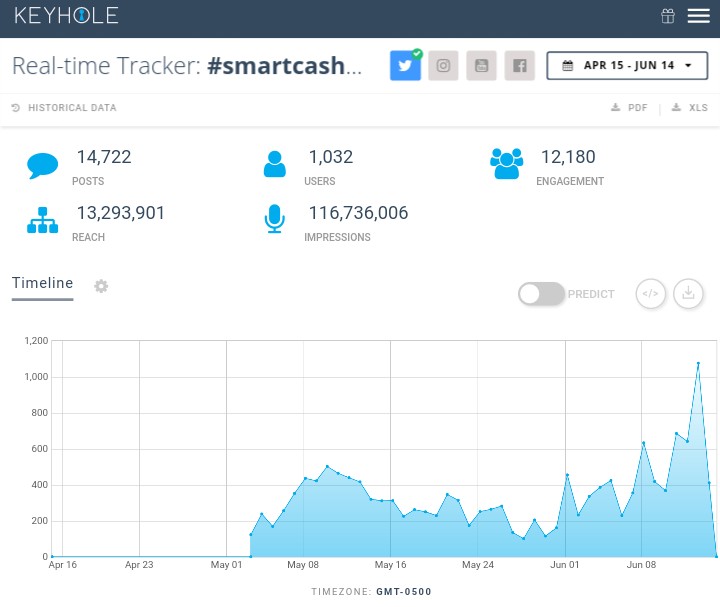 14,722-POSTS
1,032-USERS
12,180-ENGAGEMENT
13,293,901-REACH
116,736,006-IMPRESSIONS
I made some separate analysis for the two hashtag and found out they are both intertwined with the way we tagged each others along - an analysis of #smartcashTheory would show #smartcash as the most used tagged and also an analysis of #smartcash would show #smartcashTheory as the most use tagged - this is sets our Google short links as the most visited direct links to smartcash official website on both analyzes based on the way we used it.
we often use smartcash.cc to refer users to the website but we decided to track our own ability of marketing smartcash on twitter.
the Google link was created May 28 and may 28 to now June 14 - we have about 2k plus clicks which is good and shows progress in our activities.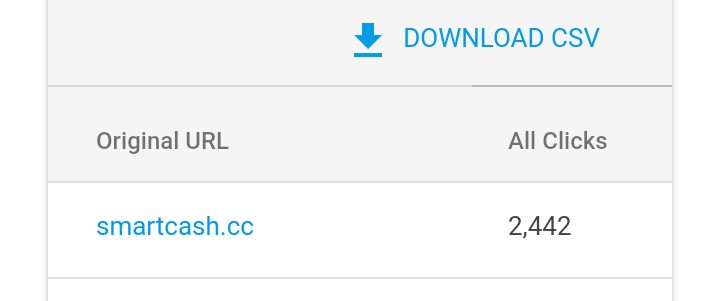 SmartCashTeam on twitter through
#smartcashTheory

/

#smartcash

hashtags

Our dream is for smartcash to be adopted by everyone and before all this could be achieved some amount of water needs to flow under the bridge before all these could finally get actualize and that's why smartcash needs the skills of every individual to come together and make the #smartcashDream achievable through community ideas and suggestions.
What we do
once we spot a tweet with #smartcashTheory hash tag, my team and i engage on such tweets through exposure with retweets and replying with same tweet context - this have been encouraging more users to engage and use our hashtag while tweeting.
Apart from our currently ongoing proposal, we do love to create a smartcash team on twitter -
An active smartcash twitter team that engages on tweets that have the hashtags - this will create a good impression on twitter users about the project and would make unknown users wants to know more about what the hashtag is all about and also makes users use it because of their observations as every tweet with such hashtag is engaged mostly with retweets and replies this would want to make alot of users want to use such hashtag and learn what it is all about - either #smartcash or #smartcashTheory is a call to my team-
with the hashtag popularity, this will really help the adoption process
users that add the hashtags (
#smartcash

or

#smartcashTheory

) that doesn't convey a smartcash tweets or cryptocurrency tweets would be replied with a warm message that
only tweets that refers to smartcash or crypto related projects with the hashtag is shown exposure to the #smartWorld by the team
and anyone can join our discord servers/what's app/and twitter groups if they want to.
This in the future if the hashtag is accepted by twitter users will trend and overwhelmed us but by then we've already achieve that smartcash Dream -
this could only happen if we get the full support of
@smartcash

and the community - my team and i can go ahead and create something unique with the

#smartcashTheory

hashtag with each of our experience in it to speak of.

Even before all this start - always use the #smartcashTheory on your tweets and anticipate us to deliver exposure to your tweets

you can start the test run now
to see if it works.
A weekly contest is on to win smartcash until July 2